Preparation Guide
Gas - Your gas tank should have between a ¼ and ½ tank of fuel during transit.
Personal Items - Personal items are not allowed in the vehicle during transit. Neither Nationwide nor the carrier will be responsible for items left in the car including but not limited to radar detectors, cell phones, clothes, etc. The Department of Transportation (DOT) prohibits personal items from being transported by a carrier whose license is only for carrying vehicles.
Alarms - The alarm system should be disabled, disconnected, or turned off. If special instructions are required to start the vehicle or to disable the alarm, you must tell Nationwide or the carrier at the time of pickup. Neither the carrier nor Nationwide will be responsible for damages due to alarms not being turned off.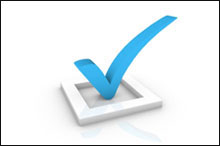 Accessories - Remove any and all types of racks that are not permanently attached to your vehicle including but not limited to bike, luggage, etc. All spoilers, air dams, and other ground effects should be removed if possible to ensure safe transport; at least five inches of ground clearance is required. Any damage that occurs to the vehicle from catching on loading ramps during the loading and unloading process due to these items will be denied.
Antennas - Your antenna should be retracted during transport. If they do not retract, please remove them.
Keys - You must provide one set of keys to the carrier at time of pickup. The DOT requires the carrier to have a key to the ignition, trunk, and glove box.
Camper Tops/Tonneau Covers - These must be securely bolted down and locked to ensure safety during transport.
Fluids - All fluids should be checked and properly prepared for the weather conditions of the journey to ensure safe travel. Oil, transmission, and anti-freeze levels should be topped off. Neither Nationwide nor the carrier will be responsible for any damage due to Acts of God or damages due to fluctuating weather during transport.
Cleanliness - The cleanliness of your vehicle is important. A clean vehicle allows the driver to perform a more complete and accurate inspection report. Make sure your vehicle is as clean and free from dirt as possible. However, it is not necessary to have a full detail done on the vehicle.